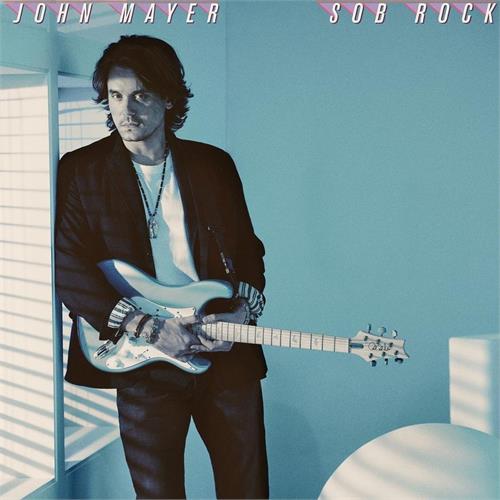 SOB ROCK
Sob Rock è l'ottavo album in studio di John Mayer. Sob Rock è prodotto da John Mayer e Don Was, e la maggior parte dell'album è stata registrata durante la pandemia globale del 2020-2021.
L'album è stato lanciato con il singolo e video "Last Train Home". John Mayer è emerso nel 2001 con il suo album di debutto, Room For Squares.
Ha venduto oltre 20 milioni di album in tutto il mondo, compresi tre debutti al numero 1 della Billboard Top 200 con il triplo platino Heavier Things nel 2003, il doppio platino Battle Studies nel 2009, e l'oro certificato Born and Raised nel 2012. Il suo album del 2017, The Search For Everything, ha debuttato al numero 2 della Billboard Top 200, ed è stato anche certificato oro. Inoltre, ha ottenuto 7 Grammy® Awards.
Lista Brani su LP
1 Last Train Home
2 Shouldn't Matter But It Does
3 New Light
4 Why You No Love Me
5 Wild Blue
6 Shot in the Dark
7 I Guess I Just Feel Like
8 Til the Right One Comes
9 Carry Me Away
10 All I Want Is to Be With You
Cod. Articolo: 0194399030318
34,90€Aggiungi al carrello